Shekinah Bible School

Explore your passion and purpose in our 9-Month Certificate Program
Classes Start in August
Shekinah Bible Schools of Ministry is committed to training, developing, and equipping strong leaders for the perfecting of the Body of Christ and thereby building the kingdom of God around the globe. Shekinah Bible School is an accredited institution. The courses offered focus on the study of the scriptures, practical ministry, full-time ministry, mission work, counseling and more. We provide a quality education for both, the traditional students who desire to enter full-time ministry as well as, professionals who desire to enter Christian counseling or training. To help our students fulfil their goals and find their purpose, we offer programs and courses that are led by the Holy Spirit. Certificate and Degree classes begin in August. The school offers Bachelors, Masters and Doctoral degree programs in:
Christian Counseling

Biblical Studies

Ministry Leadership
100% Online Courses
As a Christian institution, it is our desire to help our students in their academic and spiritual journeys. We have degree programs with flexibility in mind. Shekinah Bible School provides sound biblical teaching and practical hands on training to fully equip the believer in their area of serving. Learning options include traditional degree programs offered on campus and online.
Accreditation
Shekinah Bible School is an internationally accredited institution. As an accredited Christian institution, we offer an education that is both academically challenging and rooted in the Word of God. Students benefit from 30+ years of experience from the instructors and faculty. We are a school of excellence that specialize in allowing Holy Spirit to navigate the course as the true leader.
LEARN MORE ABOUT ACCREDITATION
Apply Today!
To learn more about the online course, complete your application today! If you are looking for a place to ignite the flame of God in your heart for kingdom assignment, Shekinah Bible Schools of Ministry is the place!
Affordable Courses

Valued Learning Experiences

Spirit-led Institution
---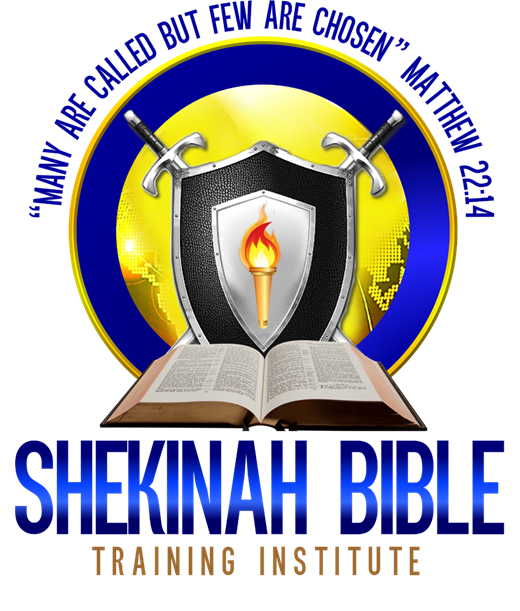 Shekinah Bible Schools of Ministry is an internationally accredited institution